Skyfur
Is a gray tom with blue eyes. He was a brave strong warrior. He died in a battle by the river when a group of rouges attacked him and Skydawn. Skydawn was his old mate they died together on the river bank next to each other.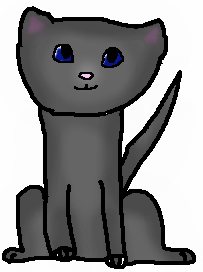 Familly
Mate-Skydawn (Deceased, Verified Starclan Member)
Mom- Unknown
Dad- Unknown
Brother(s)- Unknown
Sister(s)- Unknown
Roleplayed by Falling
Ad blocker interference detected!
Wikia is a free-to-use site that makes money from advertising. We have a modified experience for viewers using ad blockers

Wikia is not accessible if you've made further modifications. Remove the custom ad blocker rule(s) and the page will load as expected.